Download from App Store the app "Mumble" or click on the link below:
After you downloaded the app, if you are in the church, you should now connect to the "pingst-open-translation" WIFI network.
Start the program and it will ask you to allow access to your microphone. Hit OK.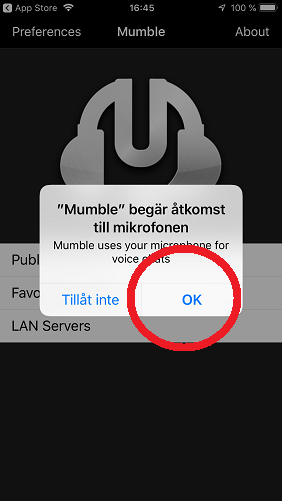 Select "Favourite Servers"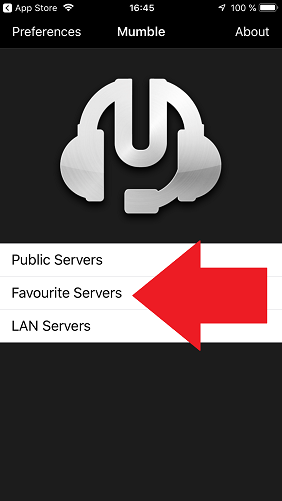 Hit the "plus" button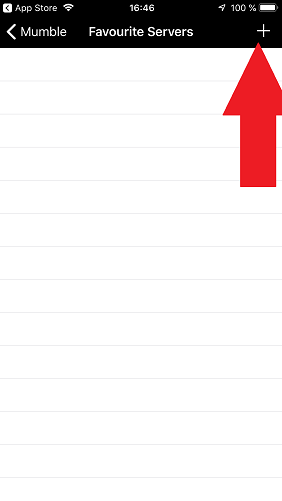 Fill in the form as shown below.
Description: Put whatever you want here. "Pingst" is a good description
Address: This must be "jesusislord.se"
Port: Leave it as it is at 64738
Username: Put your name here. You may put a nickname as well or whatever you want. It is recommended to put your first name and last name because the server won't allow 2 persons with the same username.
Password: LEAVE BLANK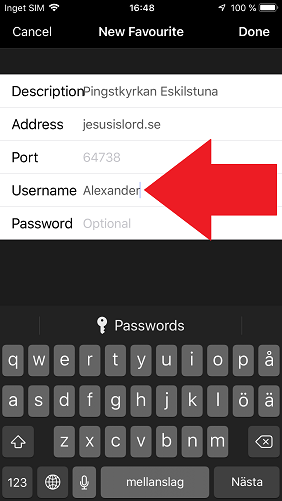 Hit "Done." Then click on the "Favourite" you just created to connect to the server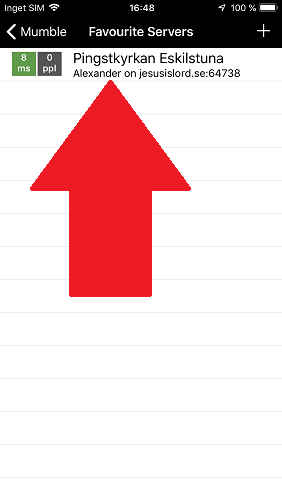 It might happen that you also need to hit the selection "Connect" as shown below.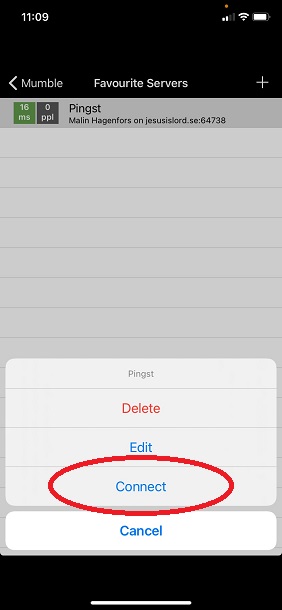 It might happen that the following question "Unable to validate server Certificate" shows up. In that case just answer "Trust Certificate".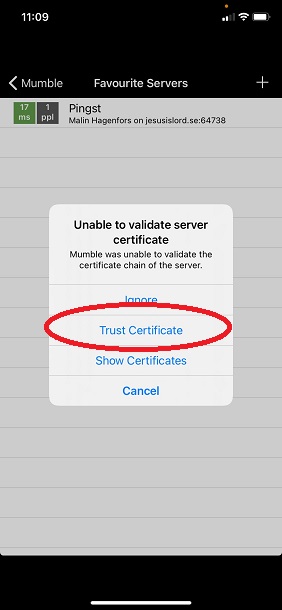 To be able to listen to a translation, English for example. Click on the language.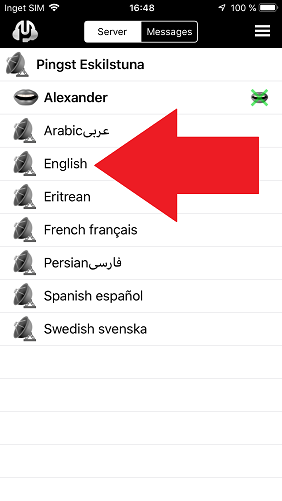 Then your name will move to being under "English" and you will be able to listen to the translations.